NEW INFORMATION
・Urban Design Studio 2022
・Zoom recording of the Urban Design Studio 2022 "Open Guidance" held on October 6 is available via this link (ECCS account is required).
・Graduate students who wish to participate are requested to apply by filling out this application form by Monday, October 24.
・Those who have registered are invited to come to the Kick-off workshop scheduled for Wednesday, October 26, 17:00-19:00, at Room 222 (Urban Commons), 2nd floor, Engineering Bldg. 14.
Overview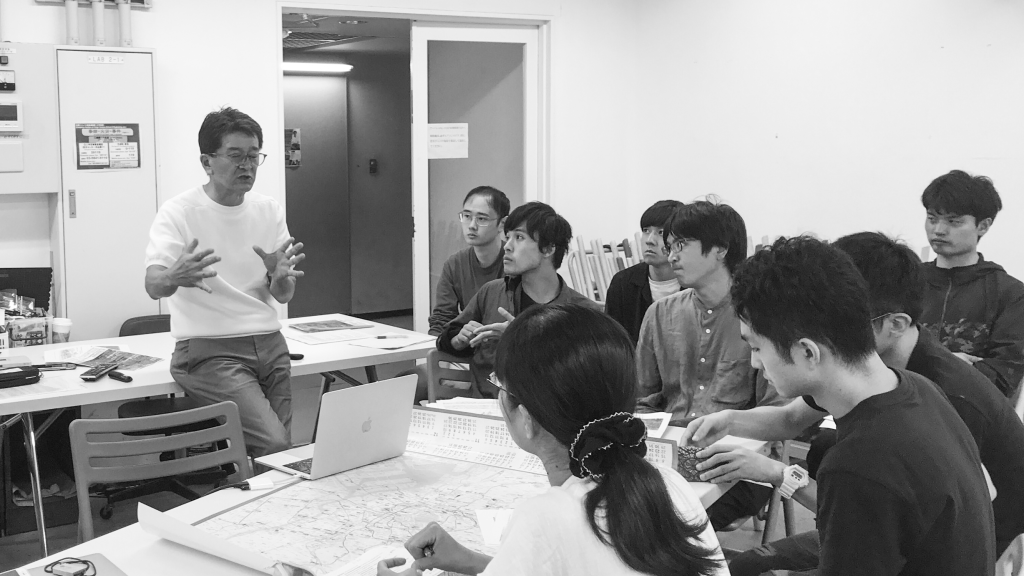 The Urban Planning Course offers a curriculum for both undergraduate to graduate school students that includes urban planning, urban design, and urban analysis programs targeting various scales of the city such as urban areas, cities, districts, and city blocks.
In the graduate school, we have had three programs held in various types of urban areas in Tokyo since 2017, with each program taking different approaches to planning. A group of 10-20 Japanese and international students each chose one topic for their assignment and took part in group work conducted in English.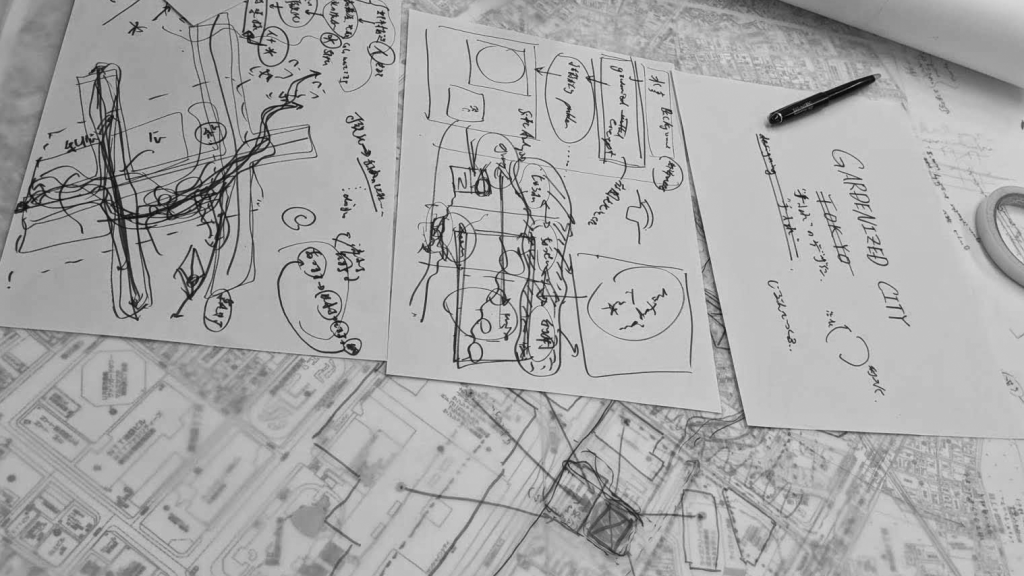 In recent years, there have been three types of assignments; activity or place-based design and management of an urban center (A), data-driven planning (B), and landscape design as a climate change strategy (C)
Urban Design Studio (2021)
(A) Activity or Place-based Design and Management of an Urban Center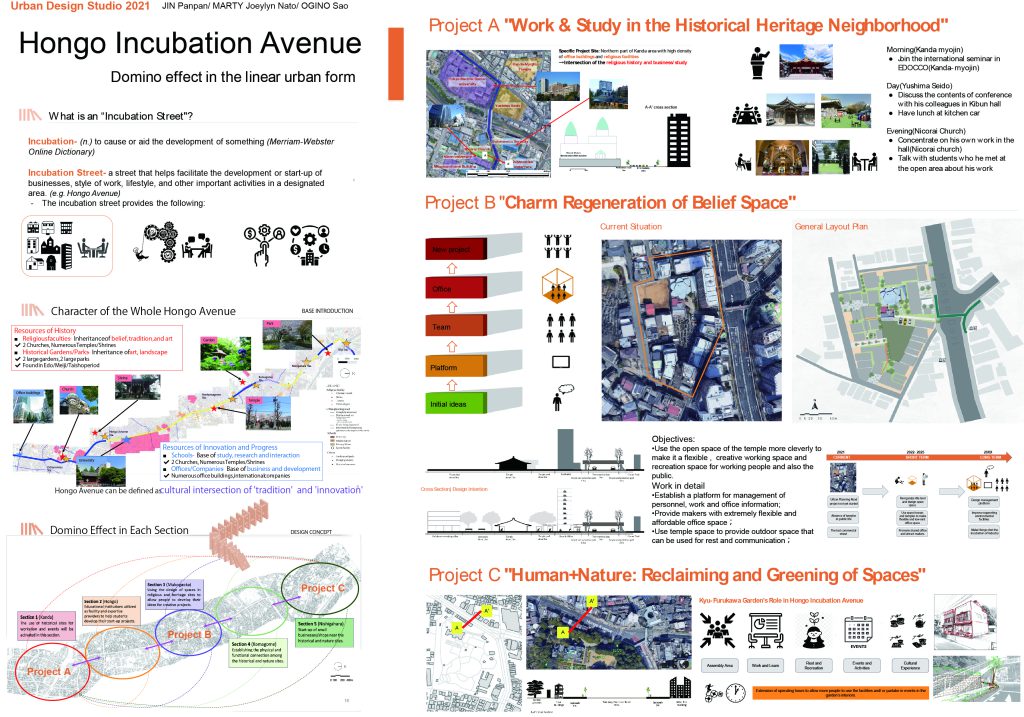 (B) Data-driven Planning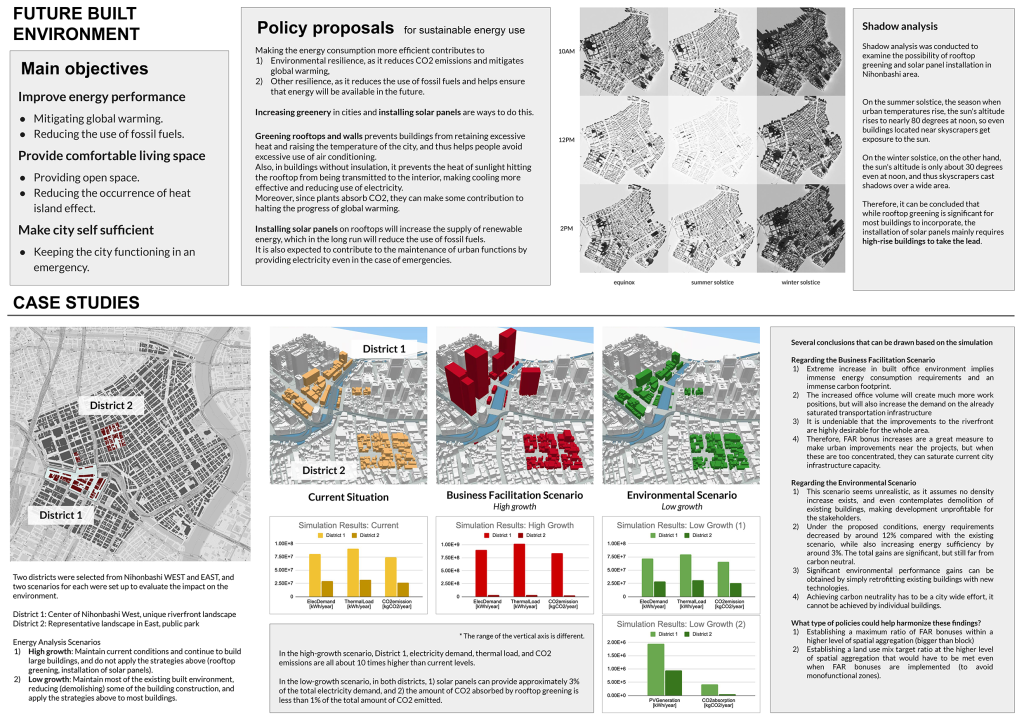 (C) Landscape Design as a Climate Change Strategy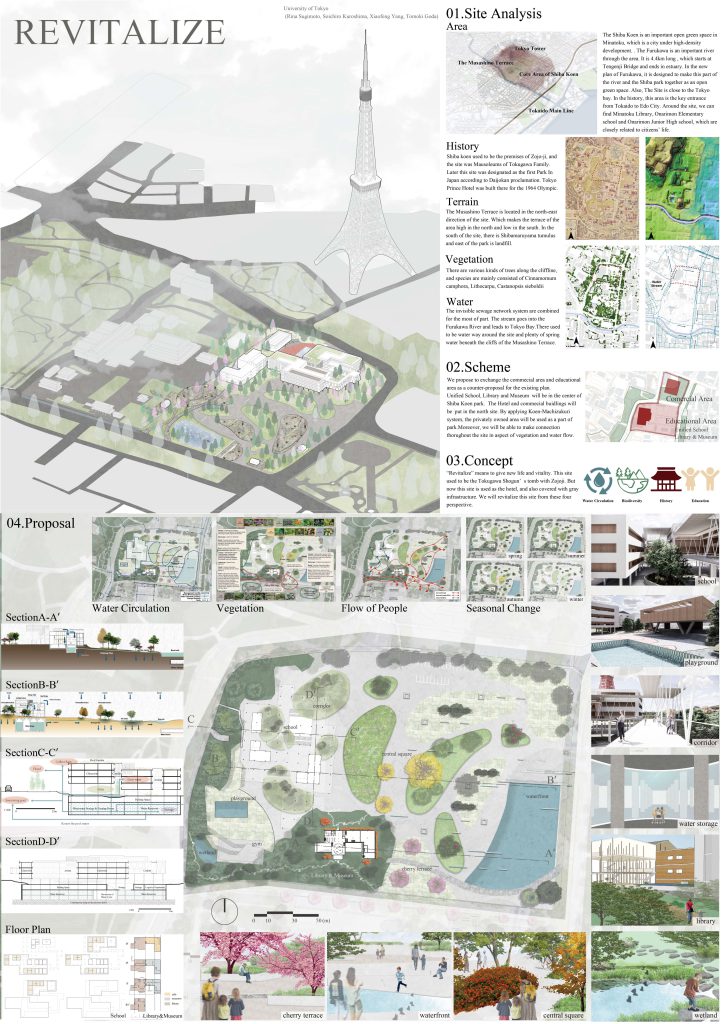 Urban Design Studio (2020)
(A) Activity or Place-based Design and Management of an Urban Center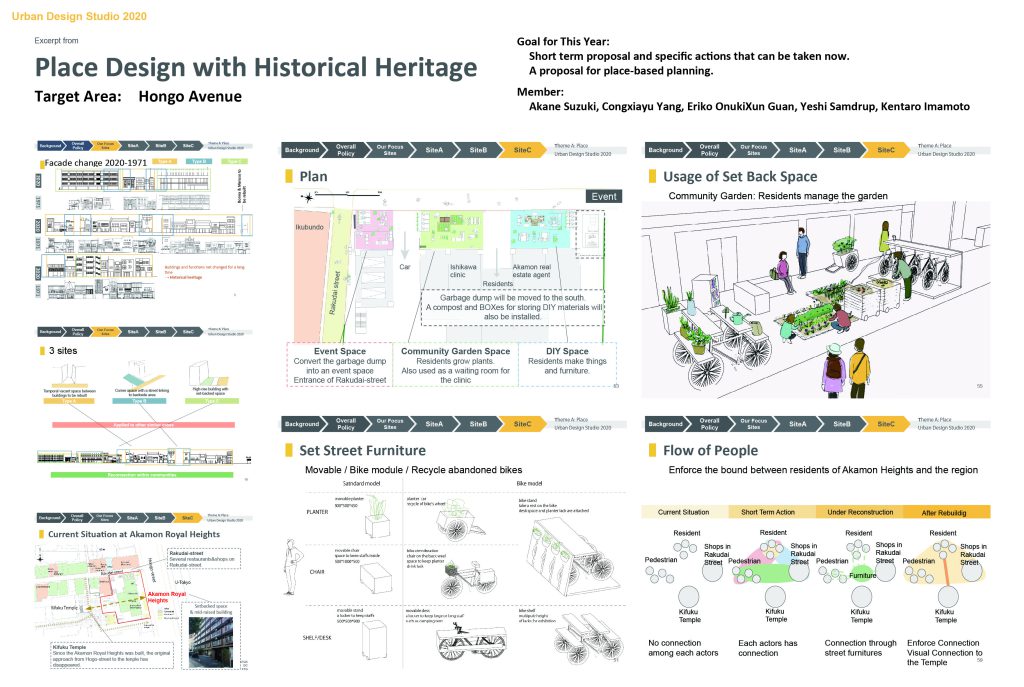 (B) Data-driven Planning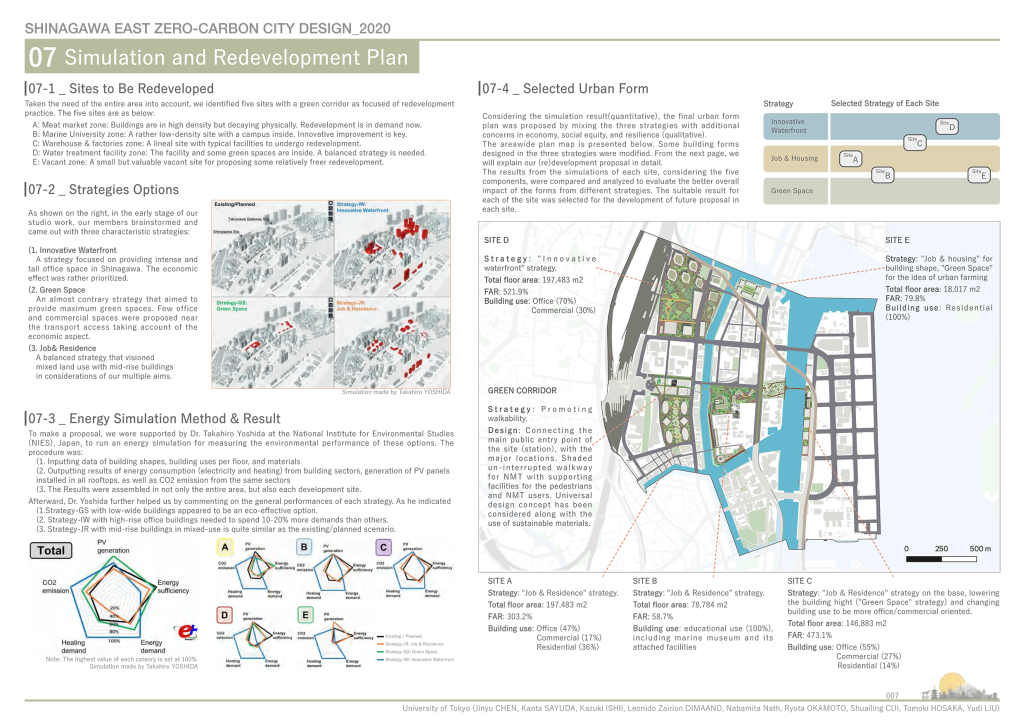 (C) Landscape Design as a Climate Change Strategy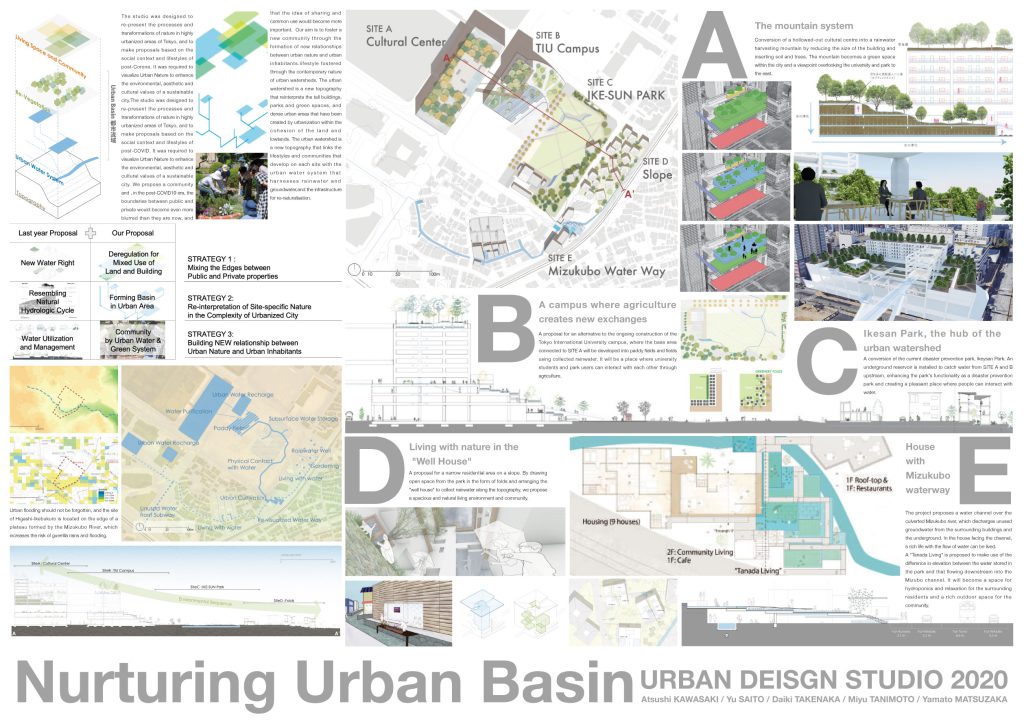 Urban Design Studio 2017-2021 Booklet